Cyber 360 Solutions:


Capitalizing on the Fast-Growing Demand
for Cybersecurity Professionals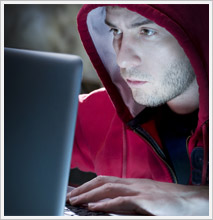 Cyber 360 Solutions (f/k/a The Revolution Group) is a Cybersecurity professional services firm that employs consultants who have a technical or business expertise in IT placement and Cybersecurity with a focus on Cyber Terrorism.  Cyber 360 Solutions is one of the few Cybersecurity consulting firms in the United States solely dedicated to identifying the top 10% of Cybersecurity professionals available for consulting assignments and it has won numerous accolades, including a Diversity Supplier Award and Fastest Growing IT firm in the United States. 
Our Cybersecurity focus and more than a decade of experience makes us uniquely qualified to place the leading Cybersecurity professionals and tackle the toughest IT and Cybersecurity needs.
Whether you are an individual hoping to learn more about finding a job in the high-growth Cybersecurity sector, or a company that needs assistance with its IT and Cybersecurity consulting needs, Cyber 360 is your solution. 
Cyber 360 Solutions is a division of Staffing 360 Solutions, Inc. (OTCQB: STAF) a publicly listed international staffing firm. Discover more at: www.staffing360solutions.com
NOTE: Cyber 360 Solutions was formerly The Revolution Group. Read more about our new branding and seamless transition through our press release here.